Main content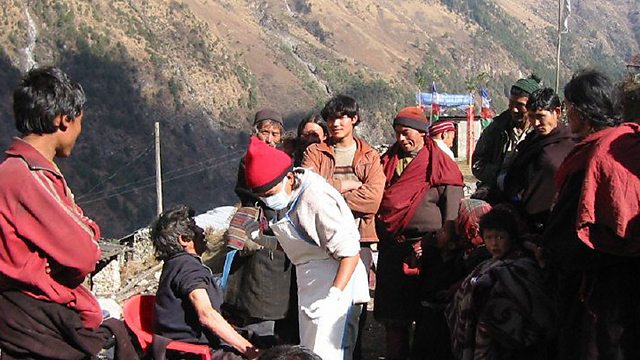 Nursing Through Nepal's Civil War
Nurses caught up in Nepal's civil war, serial entrepreneur Richard Spinks, South Sudan man who built a plane in his backyard, and Michaela de Prince, from orphan to ballet-dancer.
Sunita Tamang and Nirmala Lamichhane are nurses who have devoted their lives to working in remote areas in Nepal. The logistical challenges of getting health care to poor villages in mountainous terrain are bad enough, but things got even worse for Sunita and Nirmala when Nepal's civil war broke out in 1996.
Richard Spinks started his business career as a teenager in a small town in the South of the UK. He went on to use his talent for making money and gift for learning languages to set up a series of successful companies around the world. He's recently been forced out of his home in Ukraine by the fighting in the East of the country. Richard's latest venture is a deal with the indigenous people of Alberta in Canada to help them make money from their rich natural resources.
George Mel from South Sudan has built a plane in his backyard. Despite having no formal training and only basic tools and materials to work with, 23-year-old George has constructed a petrol powered aircraft that he calls the "Ultralight". He also builds drones.
Michaela de Prince's story is so extraordinary a screenwriter could have written it as a tale of triumph over adversity. But in Michaela's case every word of it is true. She was born in Sierra Leone and lost both her parents during that country's brutal and bloody civil war. She was sent to an orphanage where she lived a desperate life, bullied and labelled The Devil's Child, because of a skin condition. But one day, she came across a page torn from a magazine which featured a picture of a beautiful ballerina. That picture inspired her to change her life and become a ballet dancer.
(Photo: Nurse extracting teeth at Lihi Gauan, Nepal. Credit: Community Action Nepal)