Main content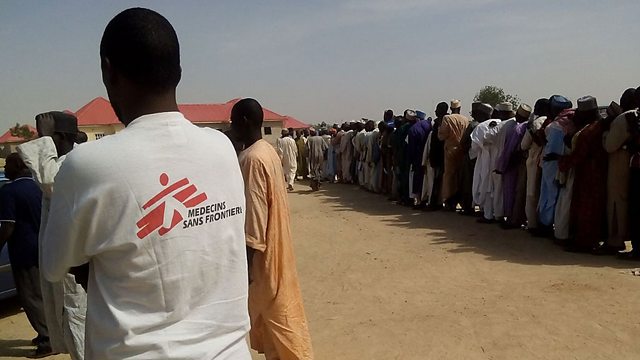 Doctor on the Frontline
Treating victims of Boko Haram / Spanish activist Ada Colau / comic writer Zarqa Nawaz / Kevin Mashford, inspired to take up cycling after a heart transplant.
Bakri Bashir is a doctor who's worked in some of the world's worst conflict zones - from Yemen to Pakistan and his home country of Sudan during the civil war in Darfur. At the moment he's in Nigeria, leading the Medecins Sans Frontieres - or Doctors Without Borders - mission in the country.
Ada Colau wants to be the first female mayor of the Spanish city of Barcelona. She's one of the candidates in elections which take place in May. Since the financial crash, Ada's been an outspoken critic of the Spanish government.
Zarqa Nawaz is a Canadian film maker and comedy writer whose material is inspired by the challenges of being a practising Muslim in North America. She created a comedy called Little Mosque on the Prairie for Canadian television and has now written a frank book about her life called Laughing all the Way to the Mosque.
Kevin Mashford was born with a rare and debilitating heart condition, and by his mid thirties only a transplant could save his life. When he found out that his heart donor had been a keen cyclist, Kevin decided to take up the sport and raise money in his memory.
Picture: Victims of Boko Haram attacks queue at a Nigerian aid centre
Picture credit: MSF Nigeria