Main content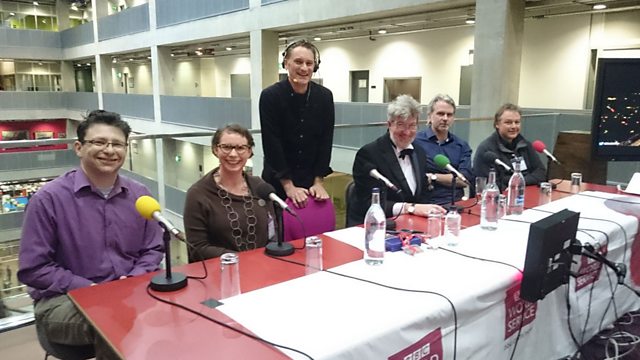 Glasgow's Digital Creativity
Click's live audience show in Glasgow features a panel of experts to discuss how technology is expanding connectivity in the city, and the art of restoration and design
In recent decades Glasgow has blossomed into a much admired creative digital centre, both honouring the old traditions ever present in its landmark buildings and championing the new, to become a smarter city.
Glasgow's embrace of the new digital world was evident in last years' technologically-savvy Commonwealth Games. There is also much research in the city in how to materialise the digital world, to make it tangible for its citizens, and to ensure that those who are not digitally enabled are not left behind.
The numerous innovative groups include the Digital Design Studio, who has worked with Historic Scotland, on ambitious 3D visualisations for example of Mount Rushmore. Other projects include ambisonic works to create highly immersive soundscapes and high-fidelity renderings of the human body.
In a special live edition of the BBC radio technology programme, Click, Gareth Mitchell and Bill Thompson are joined by a panel of experts at BBC Glasgow (Pacific Quay) to discuss how technology is expanding possibilities in connected communities, in restoration, architecture and design.
(Photo from left to right: Daniel Livingstone, Jeni Lennox, Gareth Mitchell, Bill Thompson, Don McIntyre and Mark Begbie)
Last on
Broadcasts