Main content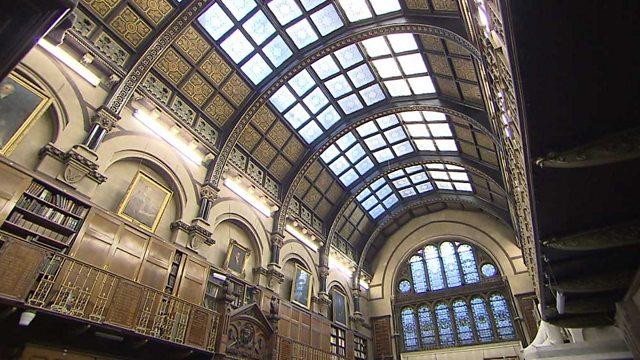 Mining's seam of rich heritage
Inside Out's Chris Jackson explores the home of an engineering legacy left by northern miners.
BBC Inside Out explores the home of a world-beating engineering legacy left by northern miners.
The North of England Institute of Mining and Mechanical Engineers was founded in 1852 and even though coal is no longer King in the region, the institute is still at the forefront of the industry worldwide. The aim was to share experience and co-ordinate efforts to make mining safer.
For many who venture inside the building on Newcastle's Westgate Road for the first time it is a jaw-dropping experience. A world-class library collection is stored in glorious surroundings.
Songwriter-in-residence Gareth Davies-Jones has just released an album of new songs inspired by the books in the collection and the stories they tell.
Gareth came across a marvellous tale of a subterranean ball. When a new seam of coal was discovered at Gosforth Colliery in 1829 the locals were invited down the pit to celebrate. Around 300 men and women danced for hours accompanied by an orchestra. As it was all done by candlelight it was a potentially explosive occasion.
Chris Jackson reports on this hidden gem in the heart of Newcastle and how the vast knowledge it has collected for more than a century still has a role today.
Black & White footage is © British Pathé
Duration:
More clips from Inside Out North East and Cumbria