Main content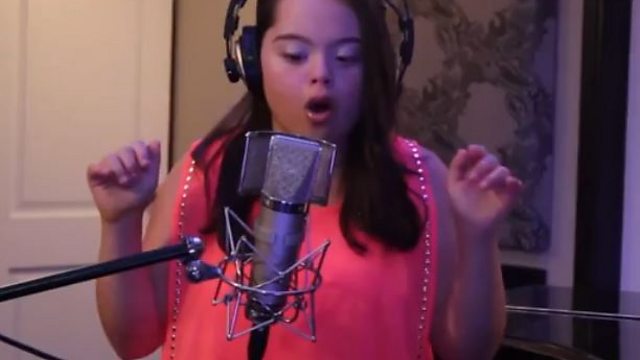 Disability as Inspiration: Positive or Patronising?
Does the use of disability as inspiration over simplify and patronise? And we meet the man behind a parody account that dares to mock Iran's religious leaders.
Inspiration Porn
Videos and adverts that show people with disabilities "overcoming" adversity are often posted online, along with the caption "Be Inspired". Some critics have labelled this "inspiration porn" and see it as oversimplifying disability and using it as an emotional hook for non-disabled people. Presenter Mukul Devichand is joined by bloggers Mel Finefrock and Charlie Swinbourne to discuss.
Ayatollah Genitals
Who would insult Iran's religious leaders? We meet the man behind the anonymous Persian parody count "Ayatollah Genitals" – a Facebook and Twitter account that mocks the teachings and sermons of Iran's mullahs.
(Photo: Madison Tevlin singing Copyright: The Tevlin Family)
Clips