Main content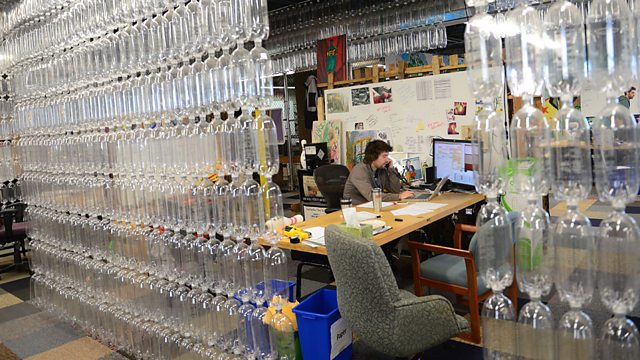 Talking Trash: Recycling a Wasteful World
The world's waste heap is vast - more than 4bn tonnes of the stuff piling up annually. And recycling it is now a 400 billion dollar business. But is the trash bubble about to pop?
Did you know one of China's richest women got rich from recycling trash? It's true. And with the world's consumption on the rise, so is the world's waste heap with more than 4bn tonnes of the stuff piling up each year, from plastic bottles to discarded mobile phones. And it's worth big money. Recycling is now a 400bn-dollar business. But is it really the green panacea some are describing?
Lauren Singer, New York blogger and author of Trash is for Tossers, says she lives a trash-free life. Hear how she does it. Albe Zakes is the Global VP at TerraCycle, an 'upcycling' company with branches opening in Asia, Europe and South America. He reckons there's a great future in trash. Meanwhile, Tim Worstall of the think tank the Adam Smith Institute argues that if you take the subsidies and the external assistance attached to the waste processing sector out of the equation, there is little profit left in it at all.
(Photo: TerraCycle's offices in New Jersey. Credit: Getty Images)