Main content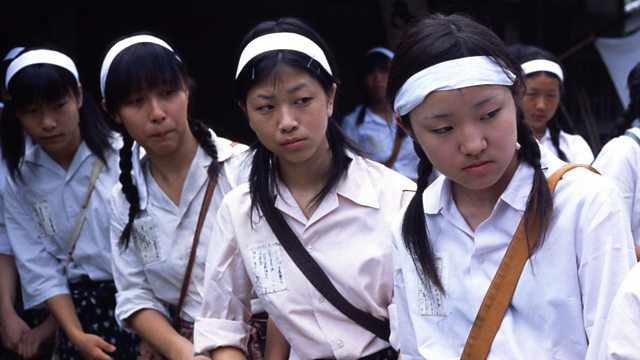 Suspension of government support for the HPV vaccine in Japan
Why the Japanese government is not currently recommending the HPV vaccine;The ongoing court battle over smoking laws in Uruguay; Lengths people would go to to avoid a daily pill
The HPV vaccine was first licensed in Japan in 2009 and was initially well received; in the first year there was 70% uptake for the target population of girls aged 12 to 16. But in March 2013, just before it became part of the national immunisation programme, the Japanese media started reporting that after having the vaccine, some girls were experiencing symptoms such as tremors, seizures, walking difficulties and Complex regional pain syndrome.
By June 2013 8 million doses had been given. However despite declaring there were no safety issues, the Japanese adverse reactions vaccinations committee decided to suspend proactive recommendation for the vaccine while investigations took place. In January 2014 they announced no causality was found between the HPV vaccination and reported adverse events, but have not yet withdrawn their suspension of proactive recommendation.
Currently the uptake is only 5% of the target population and if the situation is not resolved soon, large numbers of Japanese schoolgirls will miss out on the vaccination; inevitably leading to a significant rise in the number of preventable cervical cancer cases occurring in the future.
Dr Sharon Hanley is an epidemiologist at Hokkaido University in Japan. She is speaking about the subject this week in the Women Against Cervical Cancer session at the EUROGIN conference in the Spanish city of Seville.
Uruguay vs. Philip Morris
Uruguay, a small nation in South America, is one the world's leaders in the war against tobacco. Smoking in indoor places has been illegal since 2006, which the government claims has had a positive impact on smoking rates. But its strict anti-smoking policies, including a law to cover 80% of the cigarette packets with graphic health warnings, have led it into a legal dispute with the tobacco giant Philip Morris International. The battle, which started in 2010, has being regarded as a test legal case between governments and tobacco companies elsewhere. The BBC's Ignacio de los Reyes reports from the Uruguayan capital of Montevideo.
Avoiding pills
How many weeks at the end of your life would you be willing to trade in exchange for not having to take side-effect free pill every day for the rest of your life? That was one of the question researchers at the University of California San Francisco put to people in order to try and measure how quality of life is affected by taking daily medication to prevent heart disease. Lead author Dr Robert Hutchins is an internal medicine resident and is used to treating older patients who have to take up to a dozen pills a day. His research has just been published in the American Heart Association Journal Circulation: Cardiovascular Quality and Outcomes.
(Photo: Japanese schoolgirls. Credit: BBC)
Chapters
HPV vaccine in Japan

Why the government is not proactively recommending it

Duration: 11:58

Uruguay vs. Philip Morris

The ongoing court case over smoking laws

Duration: 05:53

Avoiding taking a daily pill

The lengths some people would go to

Duration: 07:54