Main content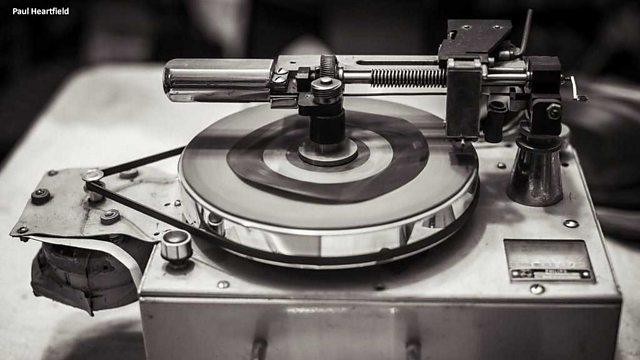 Hear the banned Soviet music recorded onto X-Rays
An exhibition at the Horse Hospital arts venue in London has revealed music banned in the Soviet Union during the cold war was smuggled into the UK by embossing the gramaphone onto X-Ray sheets. The bootlegs became known as 'bones' or 'ribs'.
Bones were medical X-Ray fluorography sheets unofficially obtained from hospitals, cut into discs, and embossed with the grooves of bootlegged gramophone records. The quality was poor and the discs wore out quickly but the cost was low, just a couple of roubles compared with the cost of an actual LP from the west.
Stephen Coates has curated an exhibition X-Ray Audio and Victoria Bazoeva is a Russian music journalist.
Read more here: https://x-rayaudio.squarespace.com/about/
Duration:
More clips from 27/01/2015