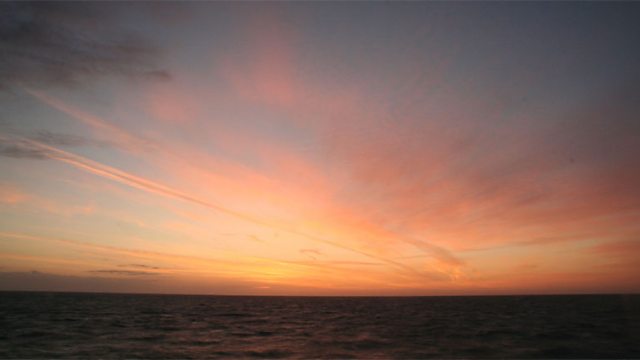 Thought for the Day - 26/01/2015 - Rev Dr Jane Leach
On Saturday I finally began the project that I decided on at New Year – to walk the 180 miles of the Thames Path. It was a beautiful day and a fascinating start – the Thames Barrier; Canary Wharf; industrial aggregate sites; the millennium dome; tugs bringing containers into London; cormorants sunning themselves on the mudflats - and all manner of people - from local builders, to lycra-clad joggers and the tourists milling around Greenwich.
Afterwards, in the glow of having finally summoned the will power for some exercise, I sat down to read the newspaper. I was brought up short by a review of a recently published book, 'The Wellness Syndrome': Not exercising as much as you should? Counting your calories in your sleep? Feeling ashamed for not being happier? You may be a victim of the wellness syndrome.
In their book Cederström and Spicer argue that the ever–present pressure to maximize our individual wellness has started to work against us, making us feel worse and more withdrawn. The authors warn against the dangers of a world in which visions of social change are reduced to dreams of individual transformation in the private gym, pointing out that in such a world those who admit to being less than happy and healthy are likely to be demonized. Whilst the many strive to keep up appearances, the cries of the desperate go unheard. In such a world, 'wellness' is king, but 'welfare' risks becoming a dirty word. This linking of our own wellness with others' welfare prompts the question, 'What is our vision of human wellbeing?
Within Christianity, there are different emphases (which are more or less individually focused), but at its most expansive, the Christian vision is for the wholeness of the whole created order, of which each person and created thing is a precious part.
In that light, I ask myself, why is it that I want to walk? Is it part of an inward-looking need to conform and keep my distance from those who cannot but admit struggling with physical and mental health, or can I get fit in a way that builds social solidarity and creates shared visions of the common good?
Interestingly, one of the most successful strategies reported for supporting both physical and mental welfare is walking. Something that Clare Balding has highlighted in her radio programme, 'Ramblings', is the particular value of walking in groups – walking slows us down; creates space to talk without pressure; builds shared experiences; and takes us into new environments that raise questions that otherwise we might not consider.
Some of us need to walk because of our sedentary jobs and the mad pace at which we live our lives; others of us need to walk because life has ground to a halt. Perhaps we should literally walk more together? and in walking and talking together perhaps we might find out things about others' lives that challenge our assumptions, getting us engaged, not only with our own individual wellness, but more holistically, with the welfare of everyone?