Main content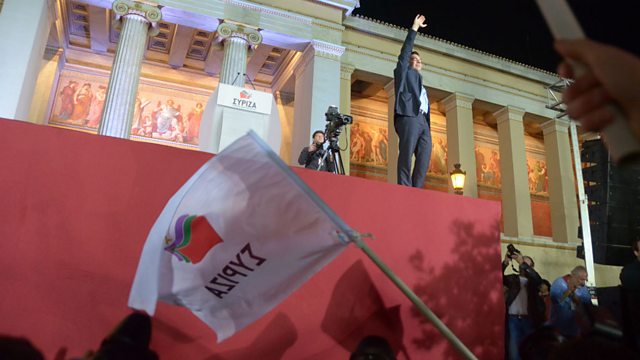 Greece election: Syriza's Yanis Varoufakis
Greece's next Prime minister Alexis Tsipras has vowed to end "the humiliation and pain" of the last five years. He appears to be just short of an overall majority but has won an overwhelming mandate for ending austerity and renegotiating the terms of the bail out as Greece will run out of money next month.
Syriza's Yanis Varoufakis, tipped to be the next finance minister, tells Today how his newly elected party intends to move forward:
'We will take to the eurozone a plan for minimising this Greek debacle, we are going to put three or four things on the table: genuine reforms and creating a rational plan for debt restructure.. we want to bind our repayments to our growth'.
.
Duration:
Featured in...
John Humphrys looks at the political situation in Greece ahead of the general election.

Listen to a selection of clips from recent and upcoming programmes.
More clips from 26/01/2015