Main content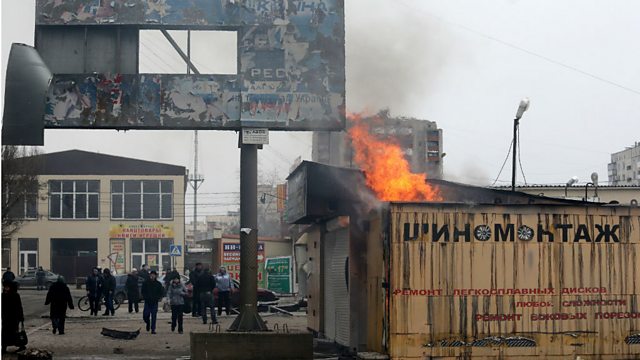 Ukraine attack eyewitness: 'The whole building was shaking'
A US businessman gives an eyewitness account of the rocket attack on a Ukrainian market which left at least 30 people dead.
John Spor was with his family in an apartment building in Mariupol when the rockets hit, which he said left the "whole building shaking".
Independent observers belonging to the Organization for Security and Co-operation in Europe said the attacks came from areas held by pro-Russian rebels.
Mr Spor said the attack was "as bad as you can possibly imagine", and broke down in tears as he described seeing a picture of a child who had died.
This clip is originally from Up All Night on Sunday 25 January 2015.
Duration: