Main content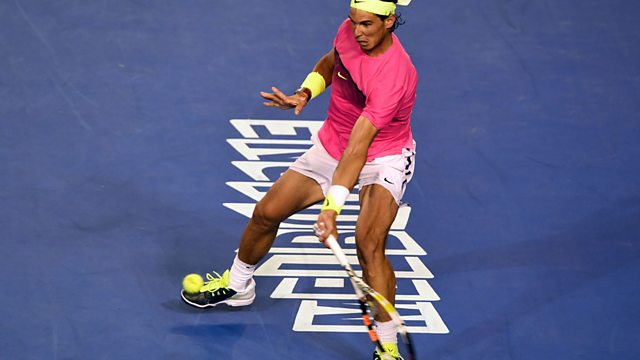 Andy Murray: I like (Rafa Nadal's) short shorts
One of the hottest debates raging during the first week of the Australian Open has been the length of Rafa Nadal's shorts.
Nadal, famed for wearing knee length shorts throughout his career, has been sporting attire somewhat shorter. It's a topic which has grabbed the attention of many – including Andy Murray and the 5 live tennis team of correspondent Russell Fuller, Gigi Salmon and the Great Britain Davis Cup captain Leon Smith.
This clip is from 5 live sport Thursday 22 January 2015.
Duration: