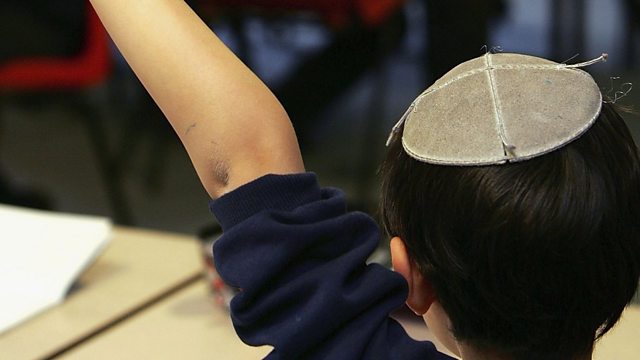 Jewish school pupils trained to respond to armed attack
Heightened security measures are being put in place in a north London school where its Jewish pupils are trained to respond to an armed attack.
BBC Radio 4 Today reporter Sanchia Berg visited the school which has a permanent security guard and constant CCTV.
One of the pupils told Sanchia Berg: "Even though you know that there's no-one there the drills are still really important because you know that you are Jewish and lots of people don't really respect that."