Main content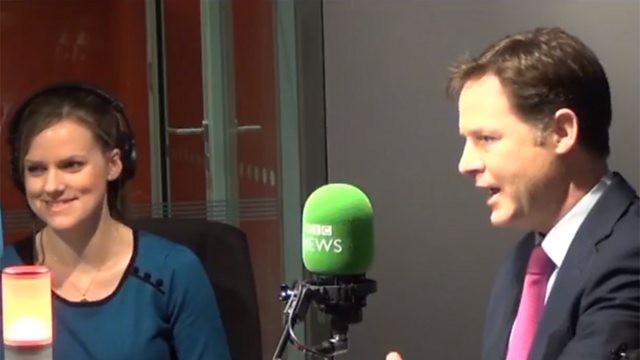 Nick Clegg: 'PMQs should be scrapped'
Deputy Prime Minister, Nick Clegg, says Prime Minister's Questions should be "scrapped".
Speaking on Pienaar's Politics to John Pienaar and Buzzfeed's senior political correspondent Emily Ashton, the Deputy Prime Minister called the weekly parliamentary session a "farce" and said he didn't consider it a good use of time.
The Liberal Democrat leader also responded to suggestions that he looked uncomfortable sat next to David Cameron in the Commons, saying he found it "awkward".
This clip is originally from 5 live Pienaar's Politics on Sunday 18 January 2015.
Duration:
More clips from In Short