Main content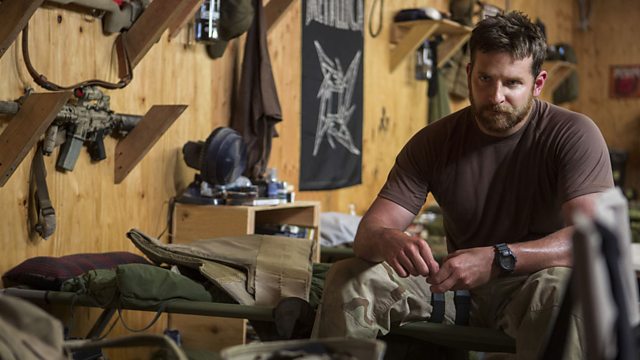 Bradley Cooper
The film actor talks about his role in American Sniper
While the world's biggest free literary festival, the Jaipur Literature Festival continues, writer Sandip Roy discusses the state of Indian books. After extraordinary figures at last weekend's opening of Clint Eastwood's film American Sniper, actor and producer Bradley Cooper tells us it is not a war film - it's a character study.
And, with the 2015 Africa Cup of Nations now taking place in Equatorial Guinea, we showcase some of the country's best music. Also, music producer Mark Ronson (who also worked with Amy Winehouse) collaborates with American novelist Michael Chabon who writes the lyrics on a new album. We hear from both.
In the wake of the Paris terrorist attacks there has been much commentary about the taboo of representing Islam's founder in art, and Dr Sussan Babaie considers the history of images of the Prophet Muhammad in the tradition of Islamic Art. And, we discover new writing in a postcard from Algeria sent to us from the celebrated novelist Boualem Sansal.
Finally, from the Bangladeshi capital Dhaka we meet rickshaw painter Mohammed Shahin Hossain, whose artwork decorates some of the city's one million three-wheelers.
(Photo: Bradley Cooper in American Sniper. Credit: Keith Bernstein)
Music and featured items
Sandip Roy

A postcard from Calcutta

Duration: 07:00

American Sniper

The lead actor and producer, Bradley Cooper tells us about the film

Duration: 08:11

African Football Music

Music from Equatorial Guinea

Duration: 07:47

Mark Ronson

The music producer collaborates with American novelist Michael Chabon

Duration: 12:23

Islamic Art

Dr Sussan Babaie considers the history of images of the Prophet Muhammad

Duration: 05:12

Boualem Sansal

A postcard from Algeria

Duration: 04:32

Bangladesh Rickshaws

We meet a rickshaw painter

Duration: 04:21