Main content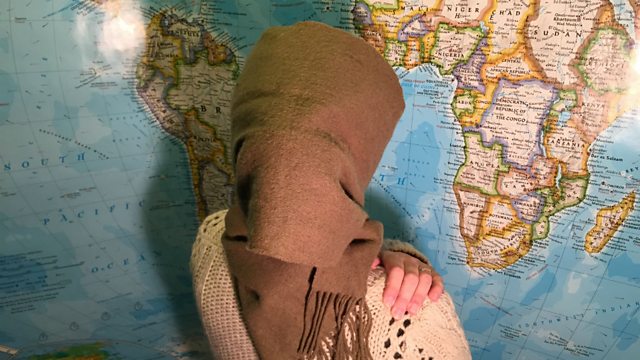 Humanitarian Instinct
A Syrian aid worker remains steadfast in her efforts, despite threats to her family and visiting a US-US-funded housing development in Haiti.
We meet an activist-turned-aid worker from Homs, and learn about the perils of doing humanitarian work in Syria. And, we visit a US-funded housing development in Haiti called Village la Difference.
Plus, language barriers in Kenya and the effort by Translators without Borders to break those barriers down. Meals on wheels in India versus Meals on Wheels in America. And grabbing a latte at Meow Parlour, New York City's very first cat café.
(Photo: A Syrian aid worker who asked that her identity not be revealed. Credit: PRI's The World)
Last on
Chapters
Syrian Aid Worker

'They told me they were going to melt me in acid if I continue the work I was doing'

Duration: 06:05

Village la Difference

Challenging gender roles in Haiti, one community at a time

Duration: 05:02

Language Barriers

Translators make a difference to the health of Africa's poorest

Duration: 03:18

Translators without Borders

Supporting humanitarian work around the globe by providing pro bono translation services

Duration: 03:42

Deepak Singh

'Half the fun of taking the train in India is the food'

Duration: 02:19

Meow Parlour

Enjoy a double espresso with a side of tabby, at New York City's cat café

Duration: 05:06

Broadcasts

Podcast

How the world looks through American eyes, and the myriad and unexpected ways that the world influences the United States.