Main content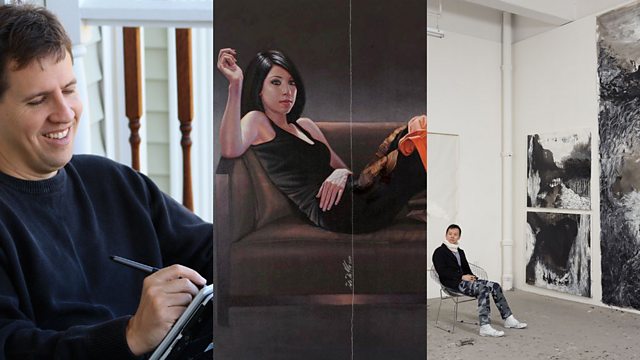 Jeff Kinney, Sara Shama, Shen Wei
Creator of the "Wimpy Kid"; pomegranates in art and poetry; dyslexic Indian dancer; artist who choreographed the Beijing Olympics; Rwandan music; Syrian painter in exile.
The American writer Jeff Kinney is a superstar of children's literature. His book The Diary of a Wimpy Kid are bestsellers worldwide.
Afghanistan recently began its first exports of pomegranates to Europe. The fruits are famous across Central Asia not just for their taste but also for inspiring artists. We hear from BBC Persian, Uzbek, Pashto and Turkish about the musical and literary history of the blood red fruit.
The Chinese artist Shen Wei is best known for his work in contemporary dance and movement. In 2008 he was the lead choreographer for the Beijing Olympics. He has also been a professional opera singer and more recently opened his first major exhibition of paintings in Miami.
The BBC's Ally Yusufu and Victoria Uwonkunda take us on a musical tour of their country in search of a song to define Rwanda.
Sara Shamma is a Syrian artist now living in exile in Lebanon. She explains how the war has changed her art.
(Photo: From left to right, Jeff Kinney, Sara Shama, Shen Wei)
Last on
Broadcast