Main content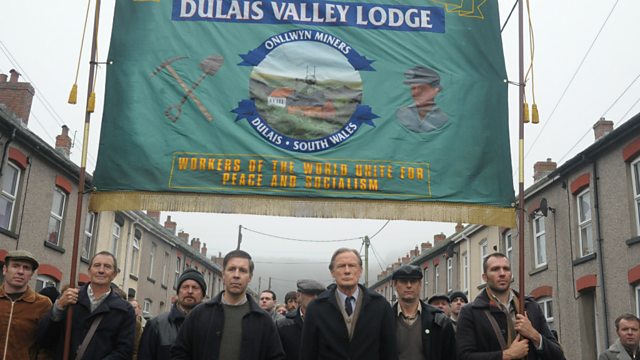 Pride director: Decision to lose gay banner on DVD 'valid'
Pride director Matthew Warchus says a decision to remove the words "Gay and lesbian activists" and a gay banner from the US DVD cover was made with "valid instinct".
The director of British film Pride has defended distributors who removed gay references from the cover of the US DVD.
The movie, about a group of gay and lesbian activists who supported striking miners in the 1980s, was released in the UK last year.
Pink News found that "gay and lesbian activists" had been removed from the cover wording, and a lesbian and gay banner was removed from the back cover.
Pride director Matthew Warchus said the decision was "clumsy" but had a "valid instinct".
"(Someone) used their marketing judgement to try to remove any barrier to the widest possible audience and avoid it being misunderstood as exclusively gay film," he said.
"I understand it and think it's a valid instinct, to be honest… I think it's right that this film should be chasing after a non-liberal, unreconstructed audience."
CBS Films, which released the DVD alongside Sony Pictures, told Pink News: "We're looking into this now and our page for the film remains the same as it has for months."
This clip is originally from Phil Williams on 5 January 2015.
Duration:
More clips from In Short