Main content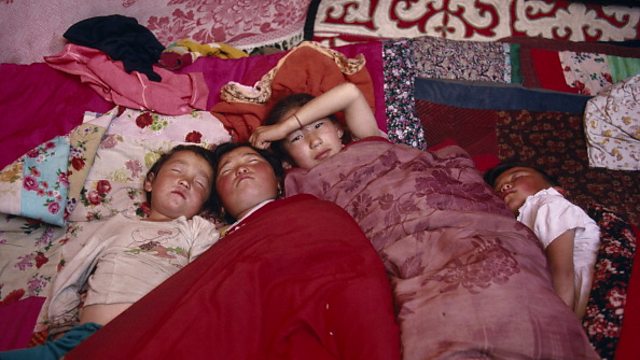 The Mysterious Sleeping Sickness of a Kazakh Village
A mysterious sleeping sickness affecting Kazakhstanis, New research showing that IQ test scores have been rising, The Chinese men trying to discover what giving birth feels like.
An outbreak of a mysterious sleeping sickness in the remote village of Kalachi, in the north of the country, is proving something of a puzzle for doctors. The first case was back in March 2013, but in the last few weeks there have been 40 new cases, some requiring hospitalisation. BBC reporter Abdujalil Abdurasulov updates Health Check on the latest situation.
Intelligence Rise
New research tracking intelligence scores in 48 countries across 64 years has found that average scores are rising, particularly in low and middle income countries. China and India have seen the biggest increases, with scores from African countries improving the least. The team, including Robin Morris, professor of Neuropsychology at the Institute of Psychiatry in London, examined scores on one particular IQ test called the Raven's Progressive Matrices. Professor Robin Morris and Ken Richardson, retired psychologist and author of the book The Making of Intelligence, join Claudia to discuss the results. They have just been published in the journal Intelligence.
China Birth Pain
We all know how difficult childbirth is, but many of us, particularly men, do not realise how painful it is. Now a hospital in eastern China is giving prospective fathers a chance to get some idea of what it feels like for women going through labour. The BBC's Anbarasan Ethirajan reports.
(Photo: Kazakh children sleeping. Credit: Getty Images)
Chapters
Kazakhstanis hit by mysterious sleeping sickness

A disease outbreak that is puzzling doctors

Duration: 07:15

Are we getting cleverer?

The rise in IQ test scores

Duration: 12:19

A taste of childbirth pain

The men trying to discover what it feels like

Duration: 06:16