Main content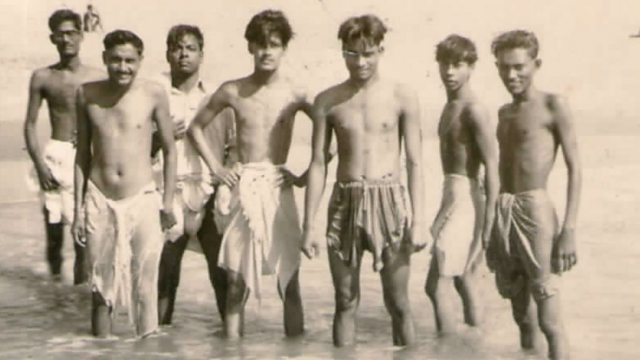 India's Beats - The Hungry Generation
A look at the Hungry Generation – the angry young Calcutta poets whose antics struck a chord with the Beat Generation.
Allen Ginsberg arrived in early 1960s Calcutta to discover a collective of angry young poets whose anti-establishment antics were uncannily reminiscent of his own past. This is the story of the so-called Hungry Generation.
Fifty years later, we follow in the footsteps of the Beat Generation to the literary centre of India and go in search of the Hungryalist poets. Who were they? Where did they fit with a rich Bengali literary tradition that includes the great Rabindranath Tagore? What eventually led to their arrests, imprisonment and disbandment?
The Hungry Generation were a special breed: born in the slums, but highly educated and primed for a revolution in both literature and society. Through their verse, they broke strict rules of Bengali poetry as well as social taboos. In their actions they rubbished 'bourgeois' Bengali polity - consciously acted with no manners and etiquette, burping, farting and using bad language.
They also used clever stunts to attack local officials and politicians, and held readings in socially unacceptable venues, such as brothels, opium dens and graveyards. Hungryalist poets, such as the Roychoudhary brothers, and Utbal Kumar Basu, stood for the outsiders of society.
Eventually the authorities had had enough. Hungryalists were rounded up and arrested on charges of obscenity and conspiracy against the state. Ginsberg attempted to intervene, sending letters of support. US literary journals carried the story and printed Hungryalist poetry. The movement floundered.
But despite this, as we find, the Hungryalist anti-establishment spirit is very much still alive in modern-day Calcutta today.
(Photo: The Hungry Generation. Credit: Malay Roychoudhary)