Interruptions
Have we become more tolerant of interruptions in our lives? Is it now acceptable to answer our mobiles or text when speaking with someone else? Bridget Kendall asks the linguist Deborah Tannen, the computer scientist Claudia Roda, and the travel writer Gerard Russell to share their thoughts.
(Photo: Lightning. Credit: Getty Images)
Last on
Tue 13 Jan 2015
09:05

GMT
Deborah Tannen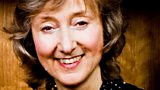 Deborah Tannen is Professor of Linguistics at Georgetown University. She studies the language of everyday conversation and in particular why people interrupt each other. She argues that what constitutes an interruption in a conversation depends upon the gender and cultural background of the speakers. For instance, what one person perceives as an interruption may be seen by the other person as speaking along to show enthusiasm. Deborah Tannen is also an international best-selling author whose books include That's Not What I Meant, Talking from 9-5, and You Just Don't Understand. 
Claudia Roda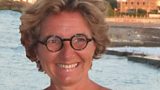 Claudia Roda is Professor of Computer Science and Global Communication, and the co-founder of the Technology and Cognition lab, and the Working Group on Human Rights and Digital Technology at the American University of Paris in France. Claudia's work focuses on the impact of digital technology on human behaviour - from computers, to TVs to fridges. She shares with us her latest research which looks at reducing the amount of interruptions and distractions from the technological gadgets in our lives, and developing software which can then help someone resume their task with minimum disruption. Her latest book is Human Attention in Digital Environments. 
Gerard Russell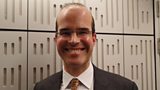 Gerard Russell is a former British diplomat who has been described as "the foremost expert on the Islamic world in his generation". He has made a study of ancient and esoteric religions that have survived for centuries in the Middle East, including the Yazidis who revere Lucifer in the form of a peacock and have continued their traditions despite many persecutions. Gerard Russell argues that while it is undeniably difficult for these people who practise marginal religions, all these enforced interruptions to their way of life have paradoxically helped them survive. He is the author of Heirs to Forgotten Kingdoms: Journeys into the Disappearing Kingdoms of the Middle East. 
60 second Idea to Change the World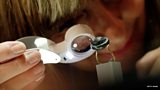 In our Sixty Second Idea to improve the world, Professor of Computer Science Claudia Roda suggests that we should all wear an "ideas catcher ring". This ring would record all those potentially brilliant ideas which come to us at the most inconvenient times, and which we otherwise forget about. When activated, the ring would absorb the current idea floating around in the mind or the body of the owner, and could then be reinstalled at the press of a button. 
(Photo: Ring. Credit: Getty Images)