Main content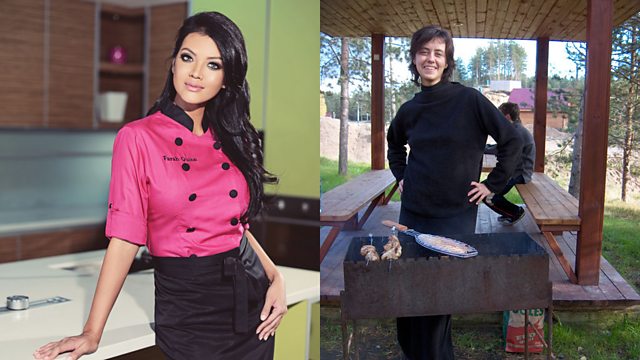 Chefs: Farah Quinn and Marianna Orlinkova
An Indonesian celebrity chef and a Russian chef discuss a career in a male-dominated industry, dealing with criticism and getting creative when key ingredients are banned.
When celebrity chef Farah Quinn first appeared on screens in Indonesia, people were not quite sure what to make of her. Viewers were used to male chefs, so making her mark was not easy. Critics quibbled about her talents saying they lay in her looks rather than her culinary achievements, but Farah says this is unfair and she has worked hard to get to where she is, starting at the bottom and running her own restaurant.
Russian chef Marianna Orlinkova can relate to working in a tough, male-dominated industry. She says there are not many female chefs in Moscow - the kitchen culture is too tough. Marianna is a 'brand chef' and creates menus for a restaurant in the city, as well as being an award-winning food writer and deputy editor of Russia's Gastronom magazine.
(Photo: Farah Quinn (credit: Rio Photography) and Marianna Orlinkova)
Last on
Broadcasts