Main content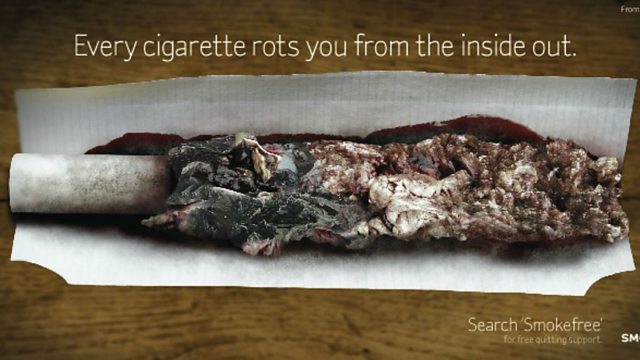 Smoker: 'Use all the images you want, I enjoy a cigarette'
Public Health England has launched a new anti-smoking campaign which shows, in highly graphic detail, how cigarettes affect the body. It says most people are aware of how tobacco damages the lungs but the new ad shows how smoking harms bones, muscles, teeth and the brain. 5 live Breakfast asked smokers in Cheshire what they thought of the advert.
One woman said: "I enjoy having a cigarette, you can put all the disgusting images on a cigarette packet that you want but it's not going to deter me, I enjoy having a cigarette."
This clip is originally from Breakfast on Monday 29th December 2014.
Duration: