Main content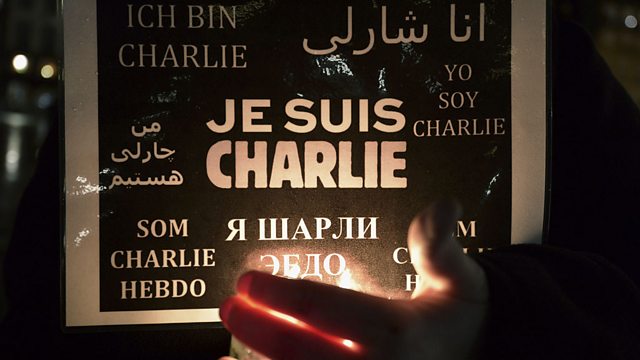 The Challenges for Cartoonists of the Middle East
Middle Eastern cartoonists; peeling back the story of the onion; an audience with the 8th most famous Tanzanian; reporting from the Siege of Mount Sinjar; a song to define Rwanda.
Struggles for cartoonists in the Middle East
Cartoons and caricatures can spark roaring laughter and sometimes fury. But this week they brought France to a standstill. The events there have shone a spotlight on the dangers facing political cartoonists around the world. Today we're focusing our attentions on the Middle East and the challenges for cartoonists past and present there. Abdirahim Saeed of BBC Arabic and Turkish journalist Seref Isler explain the challenges facing cartoonists in the Middle East.
Peeling Back the Layers of the Onion
Onions are eaten the world over but rarely make it into the spotlight. At least 175 countries produce an onion crop, well over twice as many as grow wheat. A UN league table of onion-eating nations contains some surprises. Libya comes out top, with Albania in second place, then Tajikistan and Uzbekistan. We find out how well BBC Language Service journalists know their onions.
The 8th Most Famous Tanzanian
BBC Kiswahili presenter Salim Kikeke ranks 8th in Tanzania in terms of Facebook followers, with more than half a million. He's constantly stopped on the street and asked to smile for selfies. Even in a hat and sunglasses, he's recognised from his voice. Salim shares the highs and lows of being a national treasure.
Life on Mount Sinjar
In the past year following attacks by the so-called Islamic State, Mount Sinjar in northern Iraq has become both a war-zone and a home to thousands of displaced Yazidi families. BBC Persia's Nafiseh Kohnavard, the first foreign journalist to gain access to Mount Sinjar in months, reflects on her visit and what lies ahead following the recent push back of IS forces by Peshmerga fighters.
A Song to Define Rwanda
Can you pick a song to define your country? It's a challenge we often set to our Language Service journalists on the 5th floor and this week the wheel turns to Rwanda. BBC's Ally Yusufu and Victoria Uwonkunda take us on a musical tour of their country.
(Photo: Placard bearing the slogan Je Suis Charlie in support of the murdered Charlie Hebdo journalists. Credit: Getty Images)