Main content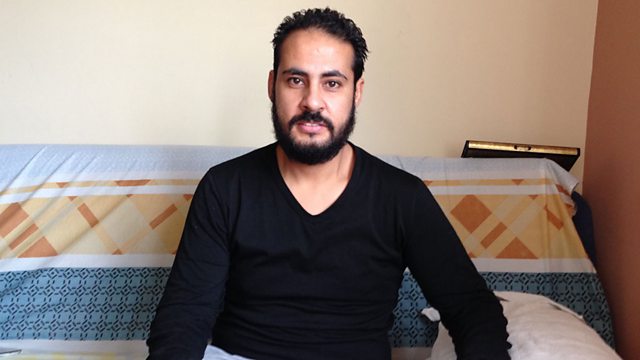 I Lost My Family in Malta Shipwreck
Matthew Bannister speaks to Shukri al-Assouli who lost his wife and children when the migrant boat they were travelling to Europe in capsized.
Last September, 500 migrants set sail from Egypt, bound for Europe. Most of them were fleeing war in Gaza and Syria. After four days at sea, the boat was allegedly rammed by traffickers, and capsized. Of the 500 people on board, only 11 people survived, including one baby. Shukri al-Assouli from Gaza was one of the survivors. Shukri lost his wife and his two young girls in the shipwreck.
From mobile phone salesman to humanitarian - Ravinder "Ravi" Singh has been on a personal journey that's taken him to almost every major world conflict in the last 15 years. His latest project has been to help set up a bakery in Northern Iraq which produces 16,000 loaves a day and helps feed thousands of Assyrians and Yazzidis.
Known for her novels chronicling African American history, Nobel Prize winning author Toni Morrison discusses how an experience with a schoolfriend inspired her to write her first book - The Bluest Eye.
Caio Salomão is a high liner from Brazil. Like a tight rope walker, he walks across huge gaps balancing on a what is known as a 'slack line' which is a narrow strip of webbing just two and half centimetres wide. He has crossed gaps between sky scrapers and mountains tops; walking across sheer drops of thousands of meters in just his bare feet.
(Photo: Shukri al-Assouli. Credit: Janine Louloudi)