Main content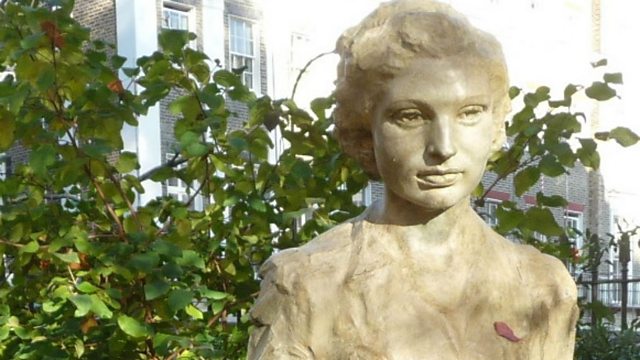 Codename: Madeleine
Noor Inayat Khan, one of Britain's most courageous secret agents of World War Two. This is the story of an Indian woman raised in Paris.
Noor Inayat Khan was one of the most courageous, unusual secret agents of World War Two.
Growing up in Paris under the influence of her Indian father, a famous Sufi teacher and musician, she had an idyllic upbringing, playing the harp, writing stories for children. In the June of 1940 though, as the Germans approached Paris, Noor fled to Britain – and this is where her adventure begins.
She was determined that even as a Muslim of mixed origin and as someone with Sufi pacifist beliefs, she would commit to the British war effort. Signing up with the Women's Auxiliary Airforce as a trainee radio operator she soon caught the attention of the British Special Operations Executive (SOE), Churchill's secret organisation, designed 'to set Europe ablaze', and she was recruited as an agent. With her fluent French and her radio skills, Noor was in some ways a prime candidate, but she was also gentle and naive, incapable of lying and unsuited to this 'ministry of ungentlemanly warfare'. Despite mixed training reports, Noor was the first British female radio operator flown into occupied Paris.
But within days of her arrival, her SOE network was blown. Noor was on her own. She managed to elude the Gestapo for nearly three months, carrying out vital SOE work, but was eventually captured. She revealed nothing under interrogation but her meticulously filed codebook was also seized – a fatal mistake that cost lives. Noor was finally executed in Dachau, 1944. She was just 30.
Shahida Bari is an academic and a British Muslim woman. Shahida and producer Dan Shepherd look at Khan's unusual background and ask how Khan's race and religion impacted her work and how relevant she is to modern multicultural Britain.
(Photo: Memorial of Noor Inayat Khan in central London)
Last on

Broadcasts