Main content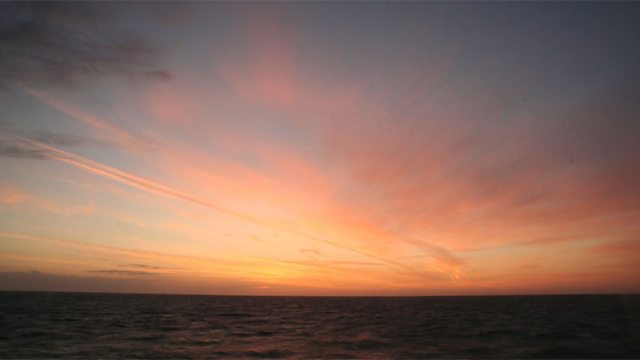 Thought for the Day - 22/12/2014 - Rev Dr Jane Leach
Good Morning
This week, once the Christmas specials are behind us and before we get into the New Year's adverts for diets and holiday brochures, there will be a brief interval for reviewing the year. 'Top tens' will start coming out of our ears, so as I scratched around this weekend for something not too dull to write in a Christmas letter it occurred to me that as, unusually, I've done a lot of business travelling I could structure something around my top ten airports – ranking them according to a variety of criteria – the longest queue for immigration; the most scenic descent; the most peculiar cup of tea…
There was only one airport though, that made me cry and this was the award winning, Incheon International Airport in South Korea. Sleep-deprived and grubby on arrival from London Heathrow, what made me weep was the transit experience of a free shower and a quiet place to lie down flat while I was waiting for the onward flight to Japan. Such luxuries being normally reserved for those travelling first class or who belong to flight clubs, I was pathetically grateful - after my economy flight - for hot water, a clean towel and a place to sleep.
Whether or not such hospitality is a commercial ploy on the part of the airport to develop a unique selling point or a genuinely humane gesture I did not care as I welcomed the humanizing effect of what felt like kindness.
It is perhaps difficult for those of us who normally have easy access to these amenities, to identify with those who have no such access or entitlement and who are so often reliant on the kindness of others whether in homeless hostels or in the queues at food banks or waiting to see what will happen to them at a foreign border.
The Christmas story that has been enacted in schools and playgroups, in tea towels and tinsel up and down the country in the last few weeks, and that will be retold again in carols and candlelight over the next few days, has at its heart a young woman on a journey in a strange city looking for a place to lie down. The best that anyone could do for her was an animal shelter, and who knows what hot water or clean towels were available to that young woman in labour or to her new born son.
Whatever the source of these birth narratives, Christians continue to tell them, in part, because we believe that it is in recognizing and receiving the humanity of another that heaven is revealed on earth.
It makes me sad that much of the public discourse in Britain this Christmas amongst those of us with passports and jobs and a good style of living by global standards, seems to assume that we safeguard what's essential to our humanity by preserving our privileges and comforts against all comers. But my review of the year sets me thinking now, not about my privileged tour of international airports, but about a different top ten experiences; because if I think about the times, this year, when I have felt most human, it has been when I have been forced outside my comfort zone, and there been met with kindness.
Duration:
More clips from Thought for the Day