Main content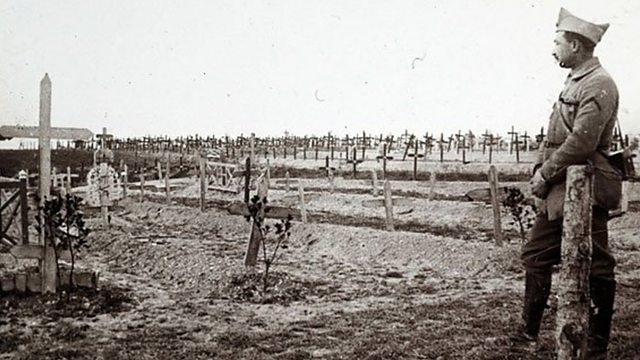 How the First World War increased the popularity of Spiritualism
The First World War left us with a strange cultural legacy, a huge rise in the popularity of Spiritualism, the belief that the dead can communicate with the living.
By the end of the war there were more than 300 British Spiritualist societies
Christine Ferguson, senior lecturer of English Literature at University of Glasgow, told Today's Tom Bateman: 'Arthur Conan Doyle said that war initiated a new spirit of earnestness in people, whereas Christianity focused too much on loss and sacrifice.'
'Spiritualism says you can talk to your sons, brothers, and fathers again. It says they are ok and still working and living.'
First broadcast Today programme 19 December 2014.
Duration:
More clips from 19/12/2014