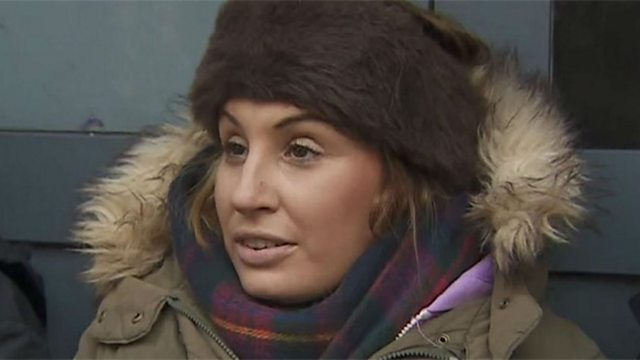 Student raises £20k for selfless homeless man
A student has raised more than £20,000 for a homeless man who offered all the money he had so that she could get home.
Dominique Harrison-Bentzen was stranded after a night out and "couldn't believe" it when a homeless man known as Robbie offered her £3 towards a taxi home.
She said "I couldn't believe somebody who has so little could offer it to me".
Ms Harrison-Bentzen set up a fundraising page, initially hoping to raise £500 for Robbie.
This clip is originally from 5 live Daily on December 17 2014.