Main content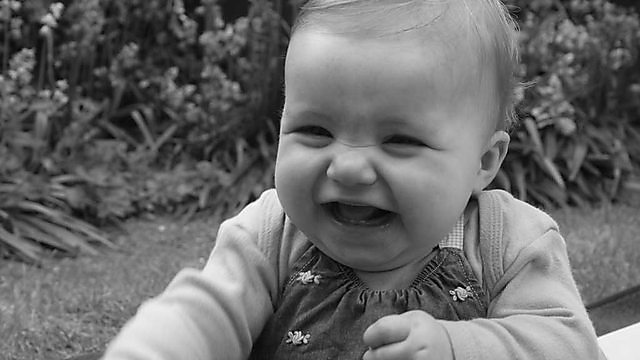 Babies' Minds
Every minute around 257 babies are born. Claudia Hammond explores how their brand new minds are shaped and discovers that infants who laugh really do get the joke.
Tiny babies are, from birth, active learners. They don't wait for the world to come to them. Claudia Hammond explores the very latest research about what influences the developing mind of the newborn infant.
Dr Caspar Addyman from the Babylab at Birkbeck, University of London, describes the biggest ever internet survey of babies' laughter, which concludes that babies really do get the joke.
Professor Celeste Kidd and researchers from the University of Rochester in the USA reveal that just like the fairytale Goldilocks, babies will focus their attention on things that are "just right". As Goldilocks chose the porridge, the chair and the bed that suited her perfectly, the inquisitive infant will choose exactly the right level of stimulation and interest: too complicated, and they look away, too simple and they lose interest.
During the first year of life, the development of both the brain and the rest of the nervous system is hugely affected by babies' nourishment: a sobering fact when you consider that 165 million children are, according to UNICEF, undernourished. This shortage of the right nutrients can have lifelong effects and Dr Sophie Moore from the UK's Medical Research Council's International Nutrition Group reports form The Gambia, from the MRC field station in Keneba. Sophie and Dr Sarah Lloyd Fox from the Centre for Brain and Cognitive Development at Birkbeck describe the work being done to find early warning systems to raise the alarm before poor nutrition causes stunting and affects brain development.
One of the world's leading authorities on infant communication, emeritus Professor of Child Psychology and Psychobiology at the University of Edinburgh, Colwyn Trevarthen, talks to Claudia about the importance of talking to babies, and the musicality in those communications.
Last on
Broadcasts
New Year's Day 2015

00:32

GMT

New Year's Day 2015

04:32

GMT

New Year's Day 2015

13:32

GMT