Main content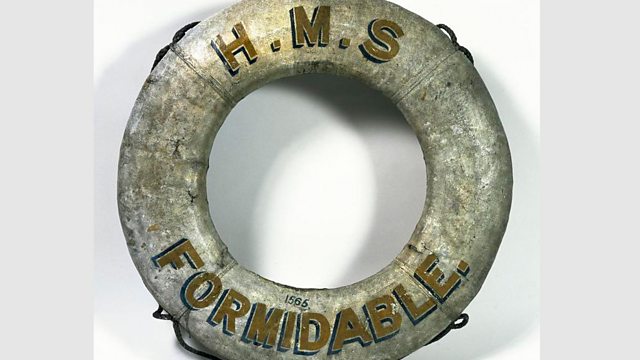 Start Bay, Devon: HMS Formidable
One disaster, two rescues and two dogs
On New Year's Day, 1915, the British Navy lost its first battleship in a submarine attack.
HMS Formidable was sunk in Start Bay, 23 miles east of Start Point. Altogether 547 men and the captain's dog Bruce, were lost.
Survivors reported seeing the second in command, the ship's chaplain and Captain Arthur Loxley smoking pipes as their ship went down.
However, 199 men survived. Some were picked up by the naval vessels Topaze and Diamond, others by the Brixham trawler Provident, and 51 rowed in raging seas to Lyme Regis.
The Provident, owned and captained by William Pillar, was part of a dramatic rescue of 71 sailors, who were landed at Brixham and are remembered in the town's museum.
Of the 51 who arrived at Lyme Regis, 48 survived. They had rowed 41 miles and for 22 hours. The men were cared for in the Pilot Boat Hotel. The landlady's dog, a rough-haired collie called Lassie, licked one seaman back to life.
Lyme Regis buried six men of the Formidable and the ship's memorial is in the town's cemetery.
The body of the captain's dog (an Airedale terrier) was washed up near Abbotsbury. Bruce is buried there.
Location: Start Bay, Kingsbridge, Devon TQ7 2ET
Image: A life belt from HMS Formidable
Duration:
More clips from World War One At Home