Main content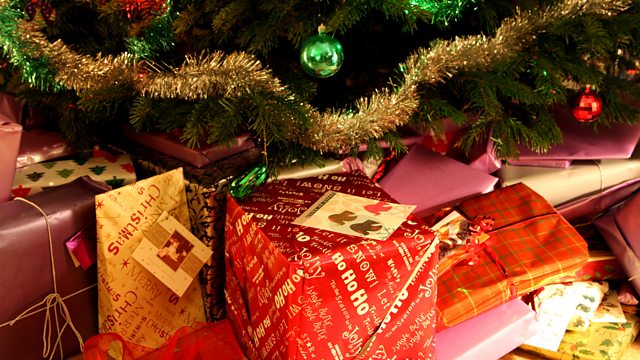 Possessions
What drives humans to acquire stuff? Bridget Kendall explores our ambiguous relationship with possessions. With Philipp Blom, Yewande Omotoso and Annamma Joy.
In many parts of the world the Christmas season is under way - a time to exchange gifts, and a lucrative annual ritual for retailers. Do we own our possessions or is there a danger that they start to own us? Why do we collect stuff? Plus, the secrets of retail therapy and clothes designed to fall apart after just ten washes. Bridget Kendall talks to Philipp Blom, Yewande Omotoso and Annamma Joy.
(Photo: Christmas presents. BBC copyright)
Chapters
Philipp Blom

Why we collect stuff

Duration: 11:22

Yewande Omotoso

Turning to possessions to supply the gaps in our lives

Duration: 09:15

60 Second Idea

A world-wide ban on stretchy, tight clothing.

Duration: 04:13

Annamma Joy

Consumer behaviour: who is in control, the retailers or the customer?

Duration: 13:06

Philipp Blom

Philipp Blom is a historian, novelist and journalist.  He presents a cultural discussion programme on Austrian national radio and has lectured on philosophy and cultural history in Europe, the US and South America.  He is author of To Have and To Hold: an Intimate History of Collectors and collecting.  His current project is Fracture, Life and Culture in the West 1918-1939.

Yewande Omotoso

Yewande Omotoso is a novelist and architect.  Her debut novel Bom Boy won the South African First Time Author Literary Award. She has just completed a writing fellowship at the University of East Anglia in the UK.

Annamma Joy

Dr. Annamma Joy is an anthropologist and is Professor of Marketing in the Faculty of Management at the University of British Columbia with a particular interest in consumer patterns in India, China and Hong Kong. 

60 Second Idea to Change the World

Philipp Blom proposes that men, once past the age of twenty, should stay away from tight trousers.   He says that along with their stretchy kin cycling shorts, tight trousers are the distant heirs of the clothing worn by men in the 1500's, and, both now and then, an expression of male self-delusion. He argues that clothes are like opinions: you have a perfect right to wear what you want, but you have no right to look good wearing it in public.