Main content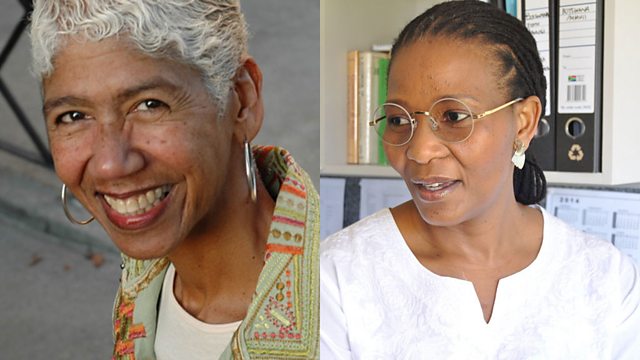 Activists: Ericka Huggins and Nomboniso Gasa
A leading woman in the Black Panther Party and a woman involved in the anti-Apartheid struggle, both active since their teenage years, discuss their lives in social justice.
Ericka Huggins attended the March on Washington for Jobs and Freedom in 1963 and decided then to devote herself to social action. She was 19 when she became a leader in the Los Angeles chapter of the Black Panther Party in the late 1960s. In its own words the Party wanted "the power to determine the destiny of the Black and oppressed communities." As well as the political struggle Ericka had to cope with becoming a widow and the lone parent of a 3-week-old baby when her husband, also a Black Panther Party leader, was killed. Her own imprisonment led her to the practice of meditation which is still very much part of her life. Now profressor Ericka Huggins teaches sociology at Merritt and Laney Community Colleges in Oakland California.
Nomboniso Gasa's experiences of Apartheid gave her a political consciousness from early childhood and at the age of 14 she was arrested and detained for the first of many times. As a result of living in a segregated society she says "the notion of being non-human stayed with me for a long time". She joined the ANC's underground structure in the 1980s and her work was mainly as a runner between the homelands and the ANC guerrilla fighters, including crossing into Lesotho, disguised as a boy in search of her father. Now based in Johannesburg, Nomboniso is a researcher and analyst on Gender, Politics and Cultural Issues and talks about coping with the aftermath of the violent episodes in her life through dance, gardening and yoga.
(Photo: Activists Ericka Huggins (left) and Nomboniso Gasa. Ericka Huggins Photo Credit: Peggy Moore)
Last on
Broadcasts