Main content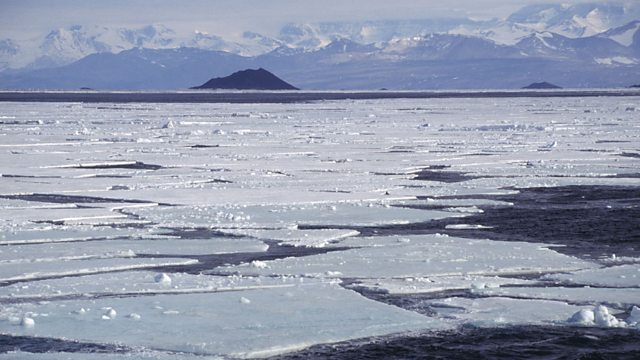 American Geophysical Union Fall Meeting
American Geophysical Union Fall Meeting; Cloud Brightening; Bird Evolution; Plastic Bricks
Over 20,000 scientists, policy-makers and researchers gathered in San Francisco this week for the American Geophysical Union Fall Meeting, one of the most significant science conferences of the year. Planetary scientists reveal the latest news from our planet, where the Arctic sea ice appears to be holding out, and beyond, with exciting sounds from Mars perhaps indicating life on the Red Planet. BBC's Jonathan Amos and Rebecca Morelle are there and have been keeping us up-to-date.
Cloud Brightening
Geoengineering – techniques aiming to reverse increasing global temperatures - is a notoriously controversial issue. One of these proposed solutions is cloud brightening. It involves propelling sea salt particles into the atmosphere to increase the size of clouds so that they can reflect more of the sun's radiation back into space, resulting in a cooling effect. While still firmly in its infancy, some scientists argue that we may eventually need techniques like this if we cannot curb greenhouse gas emissions in time and therefore, we need to understand how feasible these approaches are. We talk to Dr Paul Connolly from the University of Manchester who led a recent study which looks at the efficiency of different cloud brightening techniques.
Bird Evolution
There are over 10,000 known species of birds across the world. A fascinating animal, they come in many different shapes, sizes and colours, some can fly, others can't and a few can even imitate human speech! They are thought to have evolved from dinosaurs but exactly how all of these different types of birds are related to one another has been a point of contention among many scientists. Now a huge international study has created what is thought to be the most accurate avian tree of life. Taking over four years, scientists across the world sequenced the whole genomes of 48 species of birds and their work reveals who is related to who in the bird world and how birds lost their teeth, gained their colourful plumages and learned to sing. Science in Action spoke with Dr Erich Jarvis, at Duke University Medical Centre and the Howard Hughes Medical Institute in the US, and professor Jon Fjeldså from the Natural History Museum of Denmark at the University of Copenhagen, to find out more.
Plastic Bricks
Every year, thousands of homes in India and other South Asian countries are destroyed in the monsoon rains. Traditional building materials – mud and straw – just aren't able to stand up to the torrential rain. One designer decided to try making bricks out of something a bit more resilient - recycled plastic waste. Reporter Dalmeet Singh Chawla worked on the story for SciDev.Net and joined us in the Science in Action studio.
(Photo: Sheets of ice lay on top of the sea © Frances M. Ginter/Getty Images)
Last on
Chapters
American Geophysical Union Fall Meeting

The latest news from the AGU Fall Meeting

Duration: 10:30

Cloud Brightening

Is cloud brightening feasible?

Duration: 04:45

Bird Evolution

Piecing together the evolutionary history of birds

Duration: 06:30

Plastic Bricks

Making bricks out of recycled plastic

Duration: 03:25

Broadcasts