Main content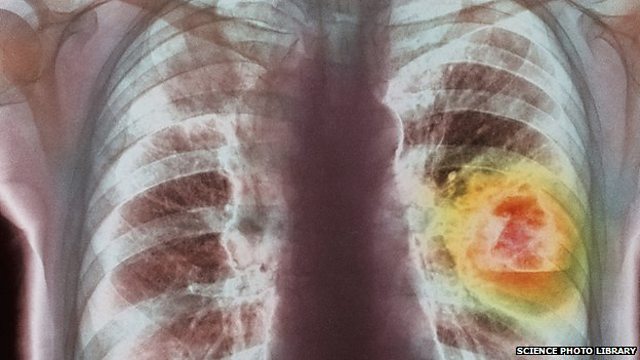 A New Test for Earlier Diagnosis of Lung Cancer?
A new test to detect lung cancer earlier, Perinatal Obsessive Compulsive Disorder, The portrayal of epilepsy in new film Electricity.
Lung cancer is the most common form of cancer in the world and the outlook has not improved much over time. Only 10% of patients live for another five years after a diagnosis, mainly due to it being spotted at a late stage. Tobacco causes 70% of lung cancer deaths, but you can get lung cancer without ever having smoked a single cigarette. Usually it is diagnosed by having an x-ray followed by a CT scan, but doctors at University College Hospital in London had the idea of trying to diagnose it by shining pure light on cells scraped from the inside of the cheek of people with lung cancer. Professor Samuel Janes recently presented the research at the meeting of the British Thoracic Society Winter meeting in London.
Perinatal OCD
Perinatal Obsessive Compulsive Disorder is a very distressing condition which often remains hidden and can have serious consequences for new mothers and their families. It is where pregnant women or new mothers fear contaminating their babies or find themselves plagued with thoughts that they might harm them, even though they will not ever do that. Clinical psychologist Fiona Challacombe, from the Institute of Psychiatry in London, tells Health Check more about the condition, along with Diana Wilson who experienced perinatal OCD with all four of her children.
Epilepsy in Film
The neurological disorder Epilepsy, is as old as the human brain. And yet it is still met with fear and ignorance. There are numerous kinds of epilepsy. The most widely known is the grandmal that involves a person falling to the ground and having a seizure. Many people will never have witnessed a person with epilepsy having a seizure and are likely only to have seen epilepsy depicted in film. But films showing seizures have tended to mirror the prejudices of society. A new film, Electricity, starring the former super model Agyness Deyn has been praised for its sensitive portrayal. The BBC's Colin Grant reports on the new film and asks whether it will change audiences' perception of epilepsy.
(Photo: X-ray detecting lung cancer: Credit: Science Photo Library)
Last on
Chapters
Lighting up Lung Cancer

Doctors use pure light to help diagnose lung cancer earlier

Duration: 05:32

Perinatal OCD

Understanding Perinatal Obsessive Compulsive Disorder in preganant women and new mothers

Duration: 09:27

Portraying Epilepsy

Will the film Electricity change audiences' perception of epilepsy?

Duration: 10:38

Broadcasts