Main content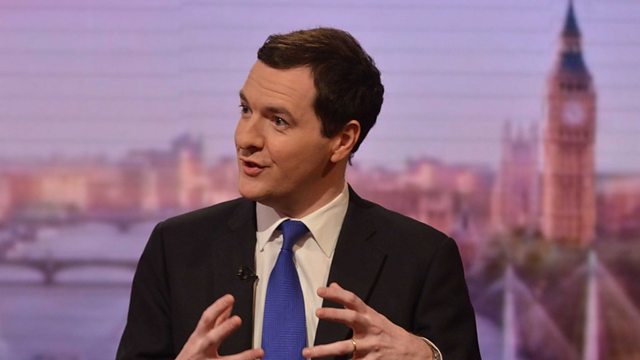 George Osborne: We're going to have to freeze working age benefits and reduce benefit cap
Chancellor George Osborne tells Today's John Humphrys: "I'm the first to say there is more to do" following his Autumn Statement proposals.
"We've brought the deficit down by half...I would have loved to have gone further".
John Humphrys challenged: "You haven't met debt target and you attacked Alistair Darling saying what he wanted to do was absolutely inadequate, and you've achieved no more than he would have done"
Osborne: "Well the government back then was adding to spending, adding to borrowing".
On falling tax revenue: "Tax receipts have disappointed, partly because of the financial crash".
On public spending cuts: "We're going to have to freeze working age benefits and reduce benefit cap".
Duration:
More clips from 04/12/2014

More clips from Today