Main content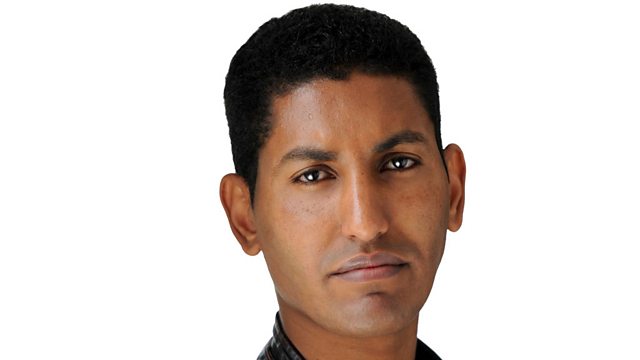 An Eritrean's Epic Journey to Europe
An Eritrean's epic refugee journey to Europe, LA's real-life night-crawlers, the former US marine helping the world's poorest, and the Chilean virtual reality artist.
Zekarias Kebraeb grew up in the Eritrean capital Asmara during the country's war for independence from Ethiopia in the 1990s. In 2002 he set off on an epic journey to realise his dream of peace and freedom in Europe. It took three years of travelling and trauma before he was finally given permission to settle in Germany. His book about the experience is called Paradise Denied.
Austin Raishbrook and his twin brother Howard grew up in rural Britain watching TV shows like The World's Wildest Police Chases. They were so fascinated by what they saw, that as soon as they reached the age of 18 they moved to the US. The Raishbrook brothers now spend their nights racing through the LA streets looking for trouble to film. They acted as consultants to the Hollywood film Nightcrawler.
Jake Harriman was serving as a US marine during the American invasion of Iraq in 2003. He witnessed the killing of a family by paramilitaries loyal to Saddam Hussein. This experience changed his life. He became convinced that abject poverty, and not militants, was the main enemy of peace. Jake set himself the challenge of designing a business, called Nuru International, to help the world's poorest people work their own way out of poverty.
Chilean artist Oscar Raby has based his latest work on a violent incident from his family's past. At the time of Chile's military coup in 1973, Oscar's father was serving in the army. His regiment came into contact with a military death squad - known as the Caravan of Death. Oscar's new virtual reality experience recreates that incident. Our reporter Diana Steenbergen put on a special pair of virtual reality glasses to experience it.
(Photo: Zekarias Kebraeb)
Last on
Broadcasts