Main content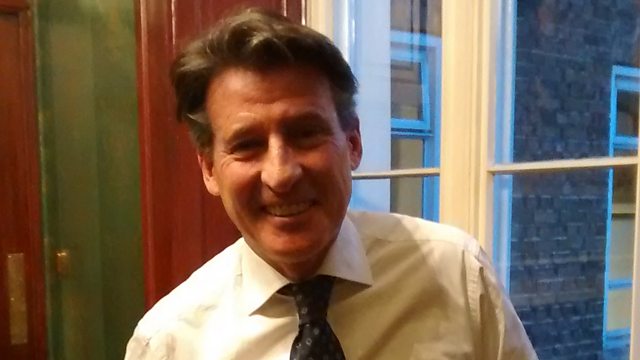 Lord Coe: Why I would 'love' IAAF presidency job
Sebastian Coe shares his plans to run for International Association of Athletics Federation (IAAF) presidency.
Garry Richardson asked Lord Coe why he wanted the job: "The opportunity to shape my sport is available...I would love to do that, why wouldn't I want to do that given the amount of time and commitment I've actually had in track and field over those many many years".
"The challenge for the 21st century, particularly for track and field, is taking sport to young people".
"The sport has to look very different...we need to embrace ways of exciting young people. I want the sport to be connected to new audiences".
Asked if he would campaign for life bans for those found to be cheating: "It's not a battle we can lose, under my presidency...that is not something from which we will flinch".
Duration:
More clips from 03/12/2014