Main content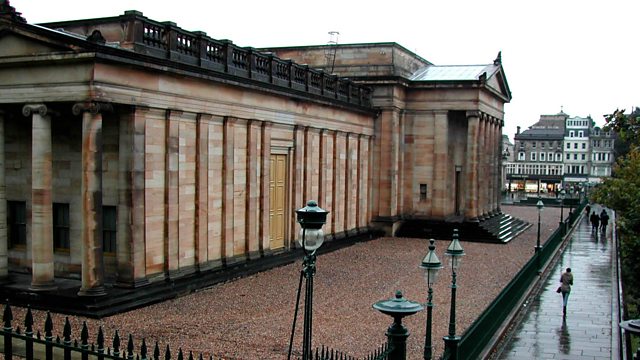 Edinburgh, Scotland: Christine Orr and The Glorious Thing
EH1 1EW - The story of the World War One novel, The Glorious Thing, which was written by the Scots novelist Christine Orr when she was only 18.
EH1 1EW
Christine Orr was just nineteen years old when her novel The Glorious Thing was published in 1919.
Set in 1916, The Glorious Thing tells the story of David Grant, wounded in the war and now returned home to the outskirts of Edinburgh. At the start of the novel he's in pain and suffering from depression, struggling with the prospect of re-integrating into society.
But things change for him after a chance encounter with a young woman called Marion Sutherland. David comes to know and fall in love with Marion – and through Marion, David gets to know the rest of the Sutherland family.
The war looms over all the characters, opening doors for some, shutting them for others.
Alistair McCleery is professor of literature at Napier University in Edinburgh:
"David's twin sister Minnie is given opportunities by the war that she wouldn't otherwise have had. What the war offers her is a form of escape. She goes to London, enrols in the Women's Army and rises to a high position within it. But for Marion's family, the Sutherland family, the war cuts off their opportunities. The fiancé of Marion's sister, Nannie, is in the Royal Flying Corp and is killed. Nannie is devastated and left with the prospect of wearing widow black for the rest of her life."
But the tragic aspects of the novel are balanced by moments of humour and insight. As Sally Pattle of Birlinn Publishers notes:
"What really stands out for me in the book are the domestic scenes. It's a very affectionate look. They go shopping on Princes Street and go for tea at Jenners, something we still like to do. I think it shows that although obviously a huge amount has changed, there are still certain elements of Edinburgh that are never going to be different."
Duration:
Featured in...
The impact on arts, literature, poetry and journalism

Places in Scotland that tell a story of World War One
More clips from World War One At Home