Main content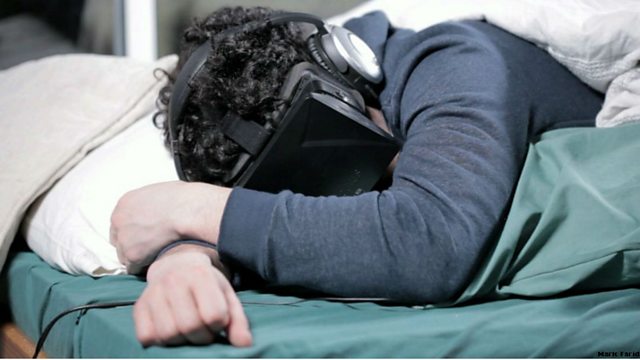 Artist plans to use virtual reality to live as someone else
An artist's planning to live as someone else – in a virtual reality world – for an entire month.
Mark Farid will don a headset and noise-cancelling earphones for 28 days and live life through the eyes and ears of a volunteer who has recorded their life through a device similar to Google glass.
The experiment aims to determine how adaptable the brain is to another physical body.
Clinical psychologist Barbara Shakian says the experiment raises "ethical issues of personhood" and is "concerned" about how such a long project will affect his mental health and wellbeing.
This clip is originally from Saturday Breakfast 22nd November 2014.
Duration: