Main content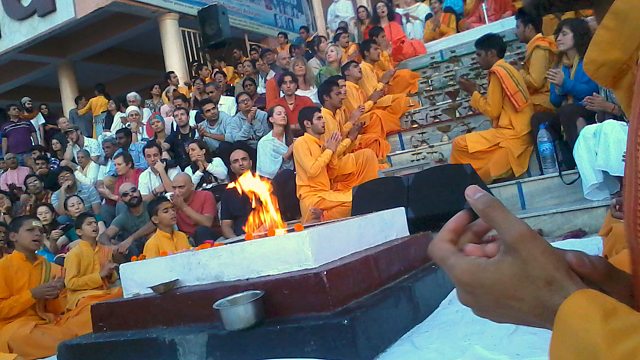 Hindutva: Hindu Nationalism in India
Sunita Thakur asks whether an extreme version of Hinduism on the rise in India.
Just six months after Narendra Modi was elected prime minster of India, many people in the country have started to fear for Hinduism and India's minorities.
Narendra Modi is the most famous 'Pracharak' or 'apostle' of the Rashtriya Swayamsevak Sangh, the Hindu revivalist organisation in India. The RSS has spawned many organisations and Modi's own political party, the BJP, is just one.
With the BJP in power throughout more Indian States than ever before – and with Narendra Modi at its helm – Sunita Thakur explores if Hinduism is in danger of losing its benign, open face for something more intense.
She talks to those who have been brought 'back home' to the Hindu faith after following a syncretic tradition of Muslim practices, such as circumcision and eating halal, whilst still calling themselves Hindu. Their way of life since the 1980s has come under threat from both extremist Hindus and Muslims.
Against the background of a shifting relationship between politics and faith in India - reports of conversions by certain quarters have become common in Indian newspapers - Sunita explores this contentious and complex area and asks what it means to be a Hindu in India today.
(Photo: Hindu worshippers on the Ganges River in Rishikesh. Credit: Sunita Thakur)