Main content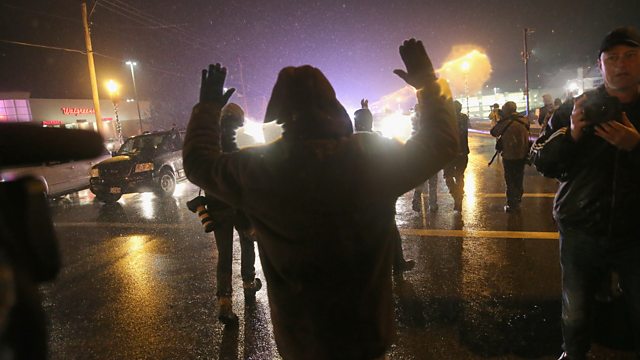 Thanksgiving in Ferguson
After a week of unrest, it's Thanksgiving time in Ferguson, Missouri. We speak to families that gathered at the Zion Lutheran Church for a big community meal.
One of the big social media talking points prompted by the news from Ferguson and Cleveland this week is about parents and children – and the ways parents across America are talking to their kids about what has happened there.
How do you answer your children's questions? How you do explain the complex issues around race in America? How do you prepare black sons for how society and the police might see them? What's the right balance between preparing them to engage with these issues as teenagers, and protecting their innocence and childhood?
World Have Your Say looks for answers at a community Thanksgiving meal at the Zion Lutheran Church in Ferguson.
Photo by: Scott Olson/ Getty Images News
Last on
Broadcast