Main content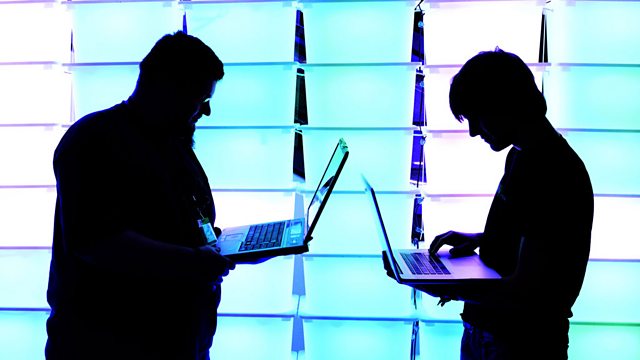 Amnesty: Detekt
Amnesty International's Detekt tool that is helping spy victims detect suveillance. Plus, new crowdfunding project Thinkable, Helsinki Slush Festival and Tony Sale Computer Award.
Detekt is Amnesty International's new tool to help spy victims detect government surveillance. But who is being targeted and is Detekt any more useful than any other readily available protective tools? Sherif Elsayed-Ali, deputy director of Global Issues at Amnesty International discusses the virtues of Detekt.
Thinkable
A new site, Thinkable, aims to crowd source funding for scientific research. The leading oceanographer, Ben McNeil, has first-hand knowledge of how traditional funding models have limited scientific discovery. He decided to do something about it with a new crowdfunding project. He joins Click to explain how it works.
Slush
The Slush Festival in Helsinki is the biggest tech event ever in Finland. Since 2008 it has grown to over a thousand delegates with the intention of linking potential backers with tech start ups. Mark Bosworth reports on Slush and the launch of Nokia's new tablet.
Tony Sale Computer Conservation Award
The latest Tony Sale Award for computer conservation to honour the specialists and enthusiasts who reconstruct vintage computers has been shared this year. The winners are: the IBM 1401 Demo Lab, a restoration of one of the most significant machines in computer history by the Computer History Museum in California, and Z1 Architecture and Algorithms, a virtual reconstruction of the 1930s Konrad Zuse mechanical computer, by the Free University of Berlin. Click hears from both winners.
(Photo: Participants of a computer hackers' congress hold their laptops in front of an illuminated wall © Patrick Lux/Getty Images)
Last on
Chapters
Amnesty: Detekt

Software to protect targeted human rights activists from online surveillance

Duration: 05:58

Thinkable

Ben McNeil describes the new model for science research via crowdfunding

Duration: 05:02

Slush

Mark Bosworth reports on Helsinki's biggest ever tech event

Duration: 04:28

Tony Sale Computer Conservation Award

A report on the winners of the latest Tony Sale computer conservation award

Duration: 07:16

Broadcasts