Main content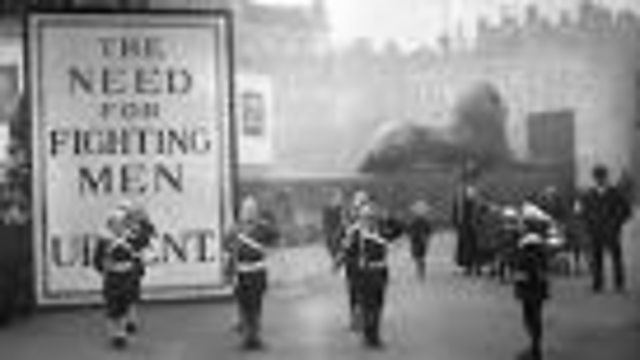 Soar Maes Yr Haf Neath: Welsh Chapels Apologise for Backing WW1 Recruitment
Welsh chapels apologise for backing WW1 recruitment
During World War One, Welsh chapels played a part in recruiting soldiers for the war effort and the phrase "death rather than dishonour" was used in chapels to encourage people to join the forces.
Now independent church leaders in Wales have apologised for the role of ministers and their members in actively supporting recruitment campaigns during.
The Union of Welsh Independent Churches and the motion's proposer, Rev Aled Jones, said many chapels shamed men into fighting in the "travesty" of the war.
In pledging not to forget those that died, the union agreed to renew its efforts to work for peace .
"What we want to see happen is an alternative be established - that peaceful means of resolving international conflict be put to the fore today as we remember that terrible conflict 100 years ago."
But Swansea University history and classics lecturer Dr Gethin Matthews said he did not think the apology was necessary.He said: "It's much too simplistic to suggest that the union had a policy of encouraging young men to enlist.
"Different chapels responded in different ways and there was a debate about the right course of action. Most of the words were quite moderate. There were extremely challenging times so there was a sense that some response had to be made."
The union, representing a group of 430 chapels, also backed the stand by pacifists who sometimes suffered harrowing and brutal treatment for refusing to go to war.
Location: Soar Maes Yr Haf, 1 Windsor Rd, Neath, Neath Port Talbot SA11 1LY
Contributors: Dr Gethin Matthews, Swansea University and Rev Aled Jones
Duration:
More clips from World War One At Home