Main content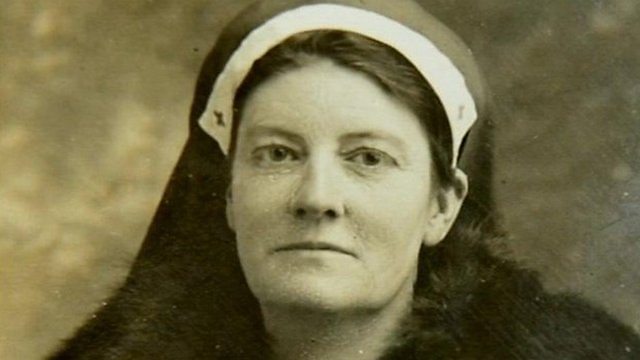 23 West Street, Newport: Annie's War
Annie Brewer was awarded some of France's highest gallantry honours for her work nursing injured soldiers on the battlefield. her remarkable story isn't widely known.
Annie Brewer served as a nurse on the front line throughout World War One, and was awarded some of the highest medals for gallantry which the French government can bestow.
However, despite her incredible record, little is known of the nurse's life, and of the day she almost died when her hospital was attacked.
Her great nephew Ian Brewer has been fascinated by her story for more than 50 years. He travelled to France to follow in the footsteps of the remarkable nurse from Newport.
Annie was born in Newport on the 21st November 1874. At that time the family were lodging in Dos Cottages,which was a row of single story houses near to the Dos works where her father was employed . This row is still there to this day.
In 1891 the family moved to 23, West Street, Newport from where they ran a post office /general store. It was to this address that Annie returned, in 1921, to nurse her sick mother. It was also at this address where Annie died.
Location: 23 West Street, Newport NP20 4DD
Image: Nurse Annie Brewer
Duration:
More clips from World War One At Home