Main content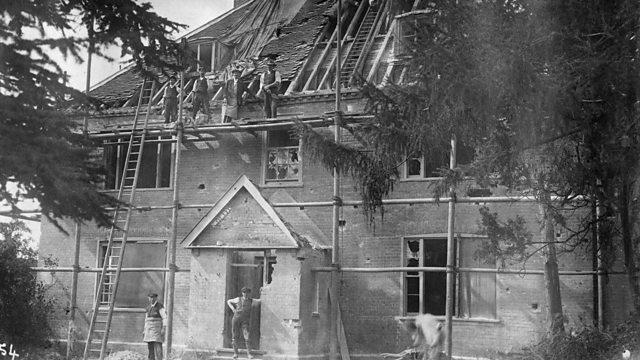 Elveden Estate, Thetford: England's Most Secret Place
The little known home of the first tanks
Hundreds of men turned 200 acres of farmland at Eleveden into top secret replica trenches to test an invention we now know as the tank.
Lord Iveagh's Elveden estate was requisitioned by the War Office, where for several months in 1916, it housed the headquarters of the Heavy Section Machine Gun Corps (later the Tank Corps).
Local people, including Lord Iveagh's staff, were warned they would be shot if they strayed into the restricted area.
The tanks arrived by rail at the nearby Barnham station and were driven to the testing area. The training included both the driving and firing of the tanks and one local farmhouse, North Stow Farm, was hit several times.
Local people were aware that something important was happening on the site, and after hearing regular explosions they thought a tunnel was being dug from Suffolk to Germany.
On 21 July 1916, a demonstration of the tanks was put on for some of the most important military personnel, including David Lloyd George, the Secretary of State for War. Also there was landowner Lord Iveagh, who had only been told the truth about what was happening the previous evening.
On 26 July 1916, King George IV watched a five tank demonstration and 'endured' a ride in one of the tanks.
Location: Elveden Estate, Thetford, Suffolk IP24 3TQ
Duration:
Featured in...
Where war was the mother of invention

Places in Suffolk that tell a story of World War One

Wartime pioneers and innovation
More clips from World War One At Home