Main content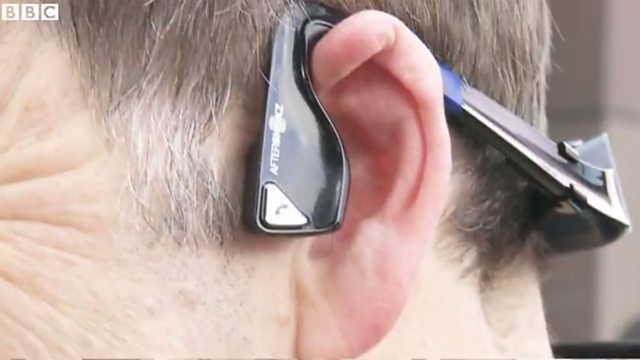 Personal satnav for the blind
Imagine a personal satnav in your ear, to help blind and visually-impaired people find their way around safely.
Microsoft has designed a headset that uses devices called beacons installed along a route to locate anything from a bus stop to shops.
Lord Holmes – also known as Chris Holmes, Britain's most successful Paralympic swimmer – was one of the volunteers who tested the headset. He says it works very well in conjunction with his guide dog Lottie.
This clip is originally from Breakfast 6th November 2014.
Duration: