Main content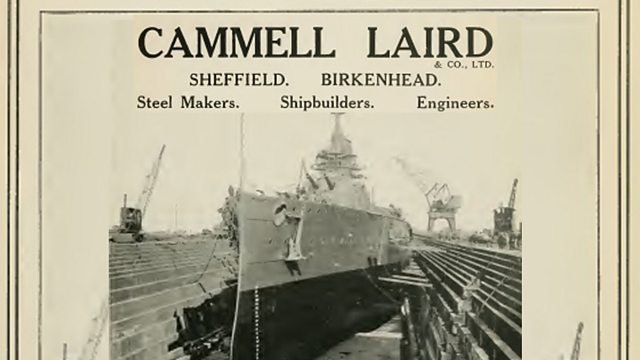 Birkenhead, Merseyside: Cammell Laird
World War One was largely fought on land, but it wouldn't have been possible without the efforts made at sea.
Supplies, equipment and soldiers were transported on board ships, travelling through enemy waters. The German naval force – despite causing damage to and sinking several British ships – never really controlled the water.
Mersey shipbuilders Cammell Laird, based in Birkenhead, provided a vital service repairing these damaged vessels so they could get back out and into service. At the outbreak of war all employees were called in to start work towards the effort. This was seen as such an important job that experienced staff were prohibited from signing up to the military, as they could not be replaced.
As well as repairing, Cammell Laird also built another 30 ships for the war effort as well as their first submarines.
Location: Cammell Laird, Birkenhead, Merseyside CH41 9BP
Image: Cammell Laird advertisement, from Brassey's Naval Annual 1915
Duration:
More clips from World War One At Home