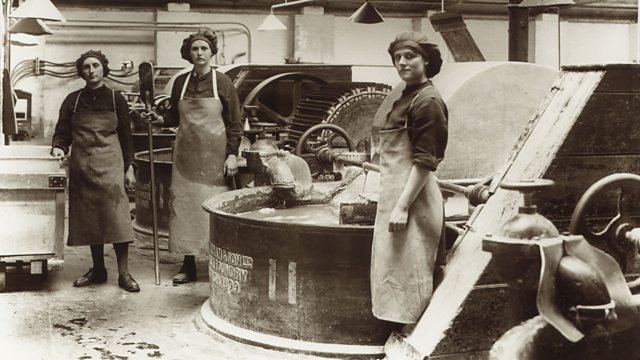 Royal Gunpowder Mills, London: Supplier of Guncotton and Cordite to the Military
The Royal Gunpowder Mills in Waltham Abbey had a 300 year history of researching and producing explosives for both the military and civil industries.
By the outbreak of World War One the site was producing guncotton (an explosive) and cordite (a propellant) which were vital to the munitions industry.
Increasing demand put enormous pressure on the staff at the mills. Employee numbers doubled to more than 6,000 and for the first time, women would be employed in their thousands.
In 1913, 26 tonnes of cordite was being produced per week. After 1916, production peaked at 300 tonnes per week.
Despite the inherent dangers of working at the mills, there were no wartime fatalities at the site.
The Royal Gunpowder Mills continued to be a military research centre until its closure in 1991.
The site is now a public attraction allowing visitors to explore the history of gunpowder, explosives and propellants.
Location: Royal Gunpowder Mills, Waltham Abbey, London EN9 1JX
Image: Workers at the Royal Gunpowder Mills, Waltham Abbey courtesy of Royal Gunpowder Mills