Main content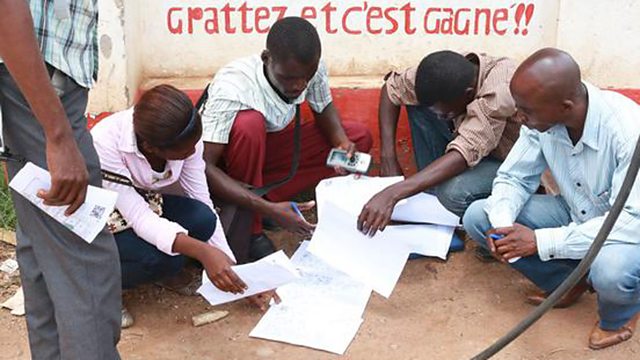 Missing Maps
Crowdsourcing information to map crisis areas; Hungarian protests and postponing the Internet tax; HacKIDemia and Meaning Conference; The future launch of Vulture 2
Médecins Sans Frontières has come together with Open Street Map and other organisations to provide vital and detailed maps of areas that were previously unmapped. Pete Masters and Dan Stowell join Click to reveal how volunteers on the ground are providing the last missing links for the maps.
Hungary Internet Tax
Protests in Hungary are being credited with bringing about the postponement of government proposals for an internet tax. Click hears from the tech expert, András Kósa, about the cost - political and financial - of staying online in Hungary.
HacKIDemia and Meaning Conference
Stefania Druga is a digital innovator with an unbridled enthusiasm about the creative ability of children. She talks about the founding of HacKIDemia, her academy that encourages children to consider the positive aspects of hacking and repurposing technology.
3D Printed Rocket
A 3D printed rocket devised by amateur enthusiasts is planned for launch by the end of the year. Gareth Mitchell discusses with the team behind Vulture 2 how citizen science is being taken to new heights.
(Photo: Volunteers from the University of Lubumbashi, DRC use a basemap to trace information such as road names, arrondissement designations and types of road or path © MSF)
Chapters
Missing Maps

MSF harness the knowledge of volunteers to help map crisis areas

Duration: 06:43

Hungary Internet Tax

Hungarian protests are credited with postponing the Internet tax

Duration: 03:31

HacKIDemia and Meaning Conference

Stefania Druga discusses harnessing the creative power of children

Duration: 05:02

3D Printed Rocket

A reports on plans to launch a 3D printed rocket, Vulture 2

Duration: 04:56